Trainee Sales Executive
Recruiter

Location

Cumbria, Carlisle

Salary

Up to £18000 per annum

Closes

03 Sep 2018

Ref

req3094

Contact

Jenna Milligan

Category

Function

Contract Type

Hours
Trainee Sales Executive,Nissan Carlisle
Contract Type: PermanentRef. req3094Excellent earning potentialMarket leading employee benefits
There has never been a more exciting time to become part of Lookers. We are proud to have recently been voted one of the UK's Top Employers and looking after both our people and our customers is at the heart of everything we do.
About the roleLooking for a job that combines your brilliant people skills with your enthusiasm about cars and technology? Love to learn and share your knowledge? Have an insatiable desire to produce results? We are keen to meet people like you with experience from all types of backgrounds…. retail, hospitality or even sales. What matters most is your ability to connect with people demonstrating passion, honesty and enthusiasm to surpass their expectations.We have an exciting opportunity for a Trainee Sales Executive where you will receive a competitive basic salary along with a company car. You will be supported every step of the way gaining extensive knowledge and experience of the Nissan brand plus receive internal technical and sales training courses that will fully equip you to begin a long successful career within Lookers.Our team really are at the heart of ensuring our world class service is delivered to every customer that visits our centres. Lookers Nissan Sales Executives support and guide each customer throughout the buying process. It's a fast paced, busy role and you will be the key point of contact for each customer visiting the centre, so it's crucial you get the service right first time and every time.
About you
Are you looking for an opportunity to move your career in car sales? Do you have a full driving licence for a minimum of 3 months? Do you have a background in a Customer Service or Sales and have a passion to deliver an excellent customer experience?Please note you will work the following hours:Monday to Friday between 9-7Saturday 9-5Sunday 11-5One day off during the week and one in 4 weekends off.Successful candidate will work 2 x late shifts (9-7) and 2 x day shifts (9-5) during the week We want to hear from you!
Why us...?In recognition of the hard work, flexibility and commitment of our people we have recently introduced a new and improved industry leading benefits package. This includes competitive basic salaries, enhanced holidays that increase with service, critical illness cover after 2 years, one year fully paid maternity leave for women and for some roles a company car and high earning potential through commission or bonus.As well as working with a great bunch of people you can also benefit from ongoing development with investment in specific brand and management training and the opportunity of a long term career path with one of the UK's Top Employers 2017 and 2018.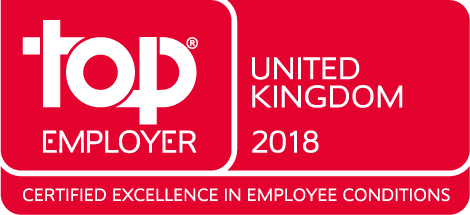 If your application is successful we will conduct relevant employment checks prior to you starting with us. Depending on the role, these could include us verifying your recent employment, address and credit history. We may also conduct a criminal record check and a driving licence check.Please note: We will close vacancies once the required quality or number of applications has been received.
More searches like this