Parts Advisor
Recruiter

Location

Cheshire, Chester

Salary

£17000 - £19000 per annum

Closes

18 Sep 2018

Ref

req2431

Contact

Jenna Milligan

Category

Function

Contract Type

Hours
Parts Advisor,Renault Chester
Contract Type: PermanentRef. req2431Excellent earning potentialMarket leading employee benefits
There has never been a more exciting time to become part of Lookers. We are proud to have recently been voted one of the UK's Top Employers and looking after both our people and our customers is at the heart of everything we do.
About the roleYour role as a
Parts Advisor
based at our busy showroom in Chester will be to ensure that all parts orders are efficiently and accurately processed and that all stock purchase records are correctly maintained. You will also ensure that all company policies and procedures are adhered to at all times.
Key Responsibilities:
* Ensure that all customers at retail and workshop areas are dealt with quickly and efficiently* Complete all administrative functions in an accurate and timely manner.* Achieves sales by promoting Parts and associated promotions to potential customers.* Communicate and logs any discrepancies of stock with the Parts Manager· Communicate and work closely with other departments and as part of the parts team
What we're looking for:
* Must have experience gained from within the motor trade of working within a parts department * Works together with colleagues to support the achievement of increased profit and sales.* Committed to achieving excellent customer relations and ensuring that customer's expectations are met * Excellent verbal and written skills and will excel in both telesales and customer facing roles. * Demonstrates meticulous attention to detail and accurate record-keeping.* A full and valid UK driving license.
Why us...?In recognition of the hard work, flexibility and commitment of our people we have recently introduced a new and improved industry leading benefits package. This includes competitive basic salaries, enhanced holidays that increase with service, critical illness cover after 2 years, one year fully paid maternity leave for women and for some roles a company car and high earning potential through commission or bonus.As well as working with a great bunch of people you can also benefit from ongoing development with investment in specific brand and management training and the opportunity of a long term career path with one of the UK's Top Employers 2017 and 2018.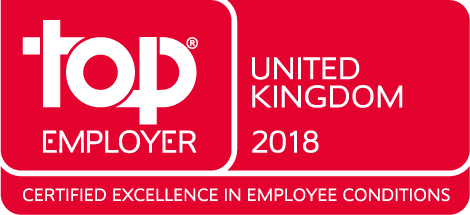 If your application is successful we will conduct relevant employment checks prior to you starting with us. Depending on the role, these could include us verifying your recent employment, address and credit history. We may also conduct a criminal record check and a driving licence check.Please note: We will close vacancies once the required quality or number of applications has been received.
Similar jobs
Bristol BS1 6EH, Leeds LS11 9AT, Liverpool L3 1BP
£66,635 - £87,138
Homes England

Bristol BS1 6EH, Coventry CV1 2GN, Gateshead NE11 0NA, Leeds LS11 9AT, Liverpool L3 1BP
£66,635 - £87,138
Homes England
More searches like this