In House Recruitment Specialist (12 month mat cover)
Recruiter

Salary

£20000 - £25000 per annum + laptop, phone and more

Closes

22 Sep 2018

Ref

req3299

Contact

Karen Reville

Category

Function

Contract Type

Hours
In House Recruitment Specialist (12 month mat cover), Lookers HR Operations, Glasgow Braehead
Contract Type: Fixed Term Contract
Ref. req3299
Excellent earning potential, up to £25k depending on experience plus market leading employee benefits
There has never been a more exciting time to become part of Lookers. We are proud to have recently been voted one of the UK's Top Employers and looking after both our people and our customers is at the heart of everything we do.
About the role
Making a difference to the candidates experience and supporting our managers throughout the whole recruitment process is what being an Inhouse Recruitment Specialist here at Lookers is all about. Do you want to be part of a great team who are making a real difference to the success of our business and represent brands like Volkswagen, Mercedes, Audi and Jaguar Land Rover to candidates?
Maybe you're looking to move from a fast paced, agency role or would like to try a new industry continuing within Inhouse recruitment and are just looking for a new challenge? Either way you'll need to have strong recruitment experience, be full of energy and have an upbeat, positive approach to fit in with this team. The position will be offered on a 12 months Fixed Term Contract to cover maternity leave, with a view to extension.
The role of Inhouse Recruitment Specialist offers a real opportunity to positively impact the recruitment process and continue to build our reputation as a Top Employer in the UK. Our Inhouse recruitment team have been in place fully for nearly 12 months now and we're making amazing progress. You'll advertise, screen, source, book interviews, offer jobs and respectfully decline candidates at times too. We want every candidate irrespective of being successful or not to have a professional experience from the moment they apply.
You'll be based in our beautiful Glasgow Audi dealership in Braehead where you will fully support your division to directly recruit a variety of vacancies like Showroom Host, Sales Executive, Technicians or Managers across the UK. You'll need to be super organised, enjoy some admin and process and be able to spot where we could make improvements. The ability to develop effective relationships, mainly remotely, is also essential to this role, building trusted relationships with our managers will be the key to your success.
What else is in it for you? Well apart from going home every day with the satisfaction of knowing you are making a difference you'll also benefit from learning loads and working in a busy role where your days will fly past. Our team are so welcoming. We work hard, have fun and are trusted to get the job done so there is some flexibility in how we work too. Other benefits include, holiday entitlement of 23 days that increases quickly with your length of service and eligibility to join one of our car schemes. So what are you waiting for?
Why us...?
In recognition of the hard work, flexibility and commitment of our people we have recently introduced a new and improved industry leading benefits package. This includes competitive basic salaries, enhanced holidays that increase with service, critical illness cover after 2 years, one year fully paid maternity leave for women and for some roles a company car and high earning potential through commission or bonus.
As well as working with a great bunch of people you can also benefit from ongoing development with investment in specific brand and management training and the opportunity of a long term career path with one of the UK's Top Employers 2017 and 2018.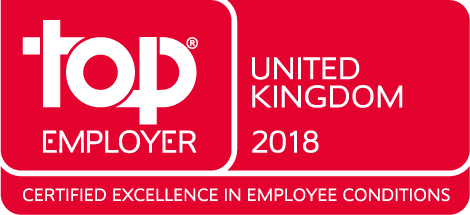 If your application is successful we will conduct relevant employment checks prior to you starting with us. Depending on the role, these could include us verifying your recent employment, address and credit history. We may also conduct a criminal record check and a driving licence check.
Please note: We will close vacancies once the required quality or number of applications has been received.
More searches like this