Customer Service Advisor
Recruiter

Location

Newcastle upon Tyne, Tyne and Wear

Salary

£12480 - £14000 per annum + Up to 2k bonus per annum

Closes

24 Sep 2018

Ref

req3455

Contact

Jenna Milligan

Category

Function

Contract Type

Hours
Customer Service Advisor,
Contract Type: PermanentExcellent earning potentialMarket leading employee benefits
There has never been a more exciting time to become part of Lookers. We are proud to have recently been voted one of the UK's Top Employers and looking after both our people and our customers is at the heart of everything we do.
About the roleA new opportunity has opened at the Business development centre, based in the Newcastle for a Customer Service Advisor to join our Telephony Team. The successful candidate will be providing a 1st class Customer Experience, as well as implementing the NICER values (Nice, Informative, Caring, Enthusiastic, Responsive) at Lookers plc.
Job Responsibilities:
Outbound calls to customers to gain feedback on their visit and relay any feedback back to the relevant departmentsEnsure customer and vehicle details are updated accuratelyEnsure all bookings are taken efficiently and all necessary data is accurately inputted during callsRespond to Customer enquiries via email and live online chatsPresent a positive image of the company and the services we always offer Proactively build a rapport with callers to ascertain customer needs and provide appropriate solutionsTake ownership of any customer issues and concernsMaintain working knowledge of all service promotions and ensure that these are presented to the customer clearly and concisely.Handle any initial customer complaints and pass to Team Leader as appropriate.
Your Key Attributes and Skills:
Friendly, with a professional personal mannerMust be a self-starter, who is ambitious, and target drivenProfessional telephone mannerSelf-motivated; uses initiative to work with minimal supervisionTeam-playerExemplary communication skillsStrong objection handling skillsOrganised and systematic approach to workMaths & English GCSE or equivalent, grade A- CCommitted to providing 1st class customer service
Why us...?In recognition of the hard work, flexibility and commitment of our people we have recently introduced a new and improved industry leading benefits package. This includes competitive basic salaries, enhanced holidays that increase with service, critical illness cover after 2 years, one year fully paid maternity leave for women and for some roles a company car and high earning potential through commission or bonus.As well as working with a great bunch of people you can also benefit from ongoing development with investment in specific brand and management training and the opportunity of a long term career path with one of the UK's Top Employers 2017 and 2018.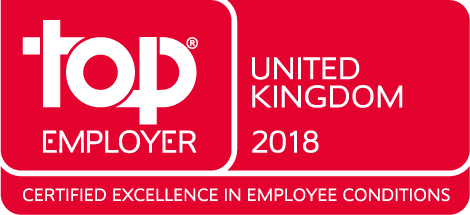 If your application is successful we will conduct relevant employment checks prior to you starting with us. Depending on the role, these could include us verifying your recent employment, address and credit history. We may also conduct a criminal record check and a driving licence check.Please note: We will close vacancies once the required quality or number of applications has been received.
More searches like this