In House Recruitment Business Partner
Recruiter

Location

Altrincham, Cheshire

Salary

£25000 - £35000 per annum

Closes

14 Nov 2018

Ref

req3751

Contact

Karen Reville

Category

Function

Contract Type

Hours
In House Recruitment Business Partner,HR Operations, Lookers HQ, Altrincham, Manchester
Contract Type: PermanentRef. req3751Excellent earning potential, £28k - £33k depending on experienceMarket leading employee benefits
There has never been a more exciting time to become part of Lookers. We are proud to have recently been voted one of the UK's Top Employers and looking after both our people and our customers is at the heart of everything we do.
About the roleHow does being part of a great team who are making a real difference to the success of our business sound? Lookers proudly represents brands like Volkswagen, Mercedes, Audi and Jaguar Land Rover and we are now looking to add to our In House Resourcing Team. The role of
Recruitment Business Partner
offers a real opportunity to positively impact candidates experience and continue to build our reputation as a Top Employer in the UK. You'll be based in our new, modern Head Office in Altrincham, Manchester where you will fully support your Head Office managers to recruit for a variety of vacancies within our Head Office functions such as IT, Marketing and Finance. Where possible we aim to recruit directly, though at times you may engage with specialist recruitment agencies. We have three key Head Office locations in Manchester, Newcastle and Glasgow so some travel will be required as part of your role. You'll advertise, source, screen, book interviews, provide candidate feedback and manage offers…in a nutshell you'll provide a fantastic candidate experience from application through to hire.As well as looking after vacancies you'll get involved in projects to continually improve and establish best practice ways of working, like creating an effective Agency PSL or helping to identify ways to increase efficiency and become more cost effective. For this reason, you'll need experience of producing and analysing recruitment data and the ability to present management information in a meaningful and engaging way. You'll be someone who can both challenge others positively when necessary and develop effective relationships. Stakeholder engagement skills will be the key to your success, particularly at a senior level. You must have solid recruitment experience gained from either an In house or agency environment (or both!) to be successful in this role.So what's in it for you? Well apart from going home every day with the satisfaction of knowing you are making a real difference you'll also benefit from working in a relaxed and flexible environment where you are trusted to get the job done. Other benefits include, holiday entitlement of 23 days that increases quickly with your length of service and eligibility to join one of our car schemes. So what are you waiting for?
Why us...?In recognition of the hard work, flexibility and commitment of our people we have recently introduced a new and improved industry leading benefits package. This includes competitive basic salaries, enhanced holidays that increase with service, critical illness cover after 2 years, one year fully paid maternity leave for women and for some roles a company car and high earning potential through commission or bonus.As well as working with a great bunch of people you can also benefit from ongoing development with investment in specific brand and management training and the opportunity of a long term career path with one of the UK's Top Employers 2017 and 2018.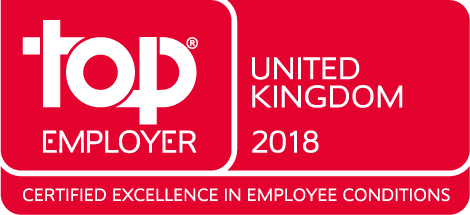 If your application is successful we will conduct relevant employment checks prior to you starting with us. Depending on the role, these could include us verifying your recent employment, address and credit history. We may also conduct a criminal record check and a driving licence check.Please note: We will close vacancies once the required quality or number of applications has been received.
Similar jobs
The UK
Competitive Salary
Sagegreen Consulting Ltd

Congleton, Cheshire
up to £50,000 pro-rata, dependent on experience.
Gladman Developments Ltd
More searches like this