Vehicle Technician / Mechanic
Recruiter

Location

County Antrim, Belfast

Closes

19 Dec 2018

Ref

req2506

Contact

Claire Kennedy

Category

Function

Contract Type

Hours
Vehicle Technician / Mechanic,Charles Hurst, Boucher Road
Contract Type: PermanentRef. req2506Excellent earning potentialMarket leading employee benefits
There has never been a more exciting time to become part of Charles Hurst. We are proud to have recently been voted one of the UK's Top Employers 2017 and 2018 and looking after both our people and our customers is at the heart of everything we do.
About the roleCharles Hurst believes any position with us isn't just a job, it's a career. Our mission statement "For You, For Life" extends to our staff, and we want our staff to enjoy a long and prosperous career with us. We are now recruiting for Technicians across all our manufacturers located at Boucher Road, from classic marques like Bentley, Jaguar Land Rover and Lexus or Ferrari, Maserati and Aston Martin with factory-trained technicians for each. The Group also has some of the most popular volume brands including Vauxhall, Citroen, Peugeot, Toyota, Renault, Kia, Nissan and most recently the Dacia brand. This represents an amazing opportunity to join the largest motor retail group in Northern Ireland.Joining us as a Vehicle Technician / Mechanic will mean carrying out motor vehicle servicing and repairs to approved standards as well as delivering unbeatable customer service every time. As a Technician / Mechanic you are responsible for accurately completing repair and service records as well as any other appropriate activities and supporting company policy and best practice. Our Vehicle Technicians will carry out diagnosis while undertaking a wide range of servicing and repair work on customer vehicles. Charles Hurst Technicians will ensure effective use of technical knowledge and skills enabling efficient, economic and safe servicing and repair of customer vehicles.You must have an NVQ level 3 in Light Vehicle Maintenance and Repair.Are you looking for a new challenge? Do you want to join a great aftersales team at Charles Hurst?
Interested? Then please give Claire Kennedy a ring in Charles Hurst Recruitment on 02890381721. I am looking forward to speaking to you further.
Why us...?In recognition of the hard work, flexibility and commitment of our people we have recently introduced a new and improved industry leading benefits package. This includes competitive basic salaries, enhanced holidays that increase with service, critical illness cover after 2 years, one year fully paid maternity leave for women and for some roles a company car and high earning potential through commission or bonus.As well as working with a great bunch of people you can also benefit from ongoing development with investment in specific brand and management training and the opportunity of a long term career path with one of the UK's Top Employers 2017 and 2018.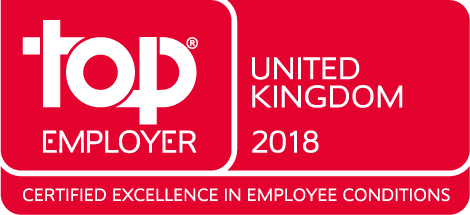 If your application is successful we will conduct relevant employment checks prior to you starting with us. Depending on the role, these could include us verifying your recent employment, address and credit history. We may also conduct a criminal record check and a driving licence check.Please note: We will close vacancies once the required quality or number of applications has been received.
More searches like this